Kumon's Environmental Activities that
Spread throughout the World
Activities in Japan
KIE and other Group companies in Japan (Kumon LIL, Kumon Publishing, and KTRIE have been promoting environmental management activities through the Environmental Committee in Japan.
The year-on-year overall environmental data for Group companies in Japan for FY2020 showed good results at: electricity usage = 84.7%, paper usage = 44.3%, paper recycling amount = 91.7%.
In fiscal year 2020, as part of our efforts to reform our work procedures and for work style creation, we proceeded with the reorganization and integration of our branch offices, mainly in western Japan following the Tokyo metropolitan area. This led to a reduction in electricity consumption. In addition, by converting all student enrollment applications, notices from branch offices to Instructors, and monthly reports to a web-based format, we were able to drastically reduce the amount of paper used. Furthermore, as part of our efforts to reduce the use of plastic, we are in the process of changing the plastic bags distributed in classrooms to eco-friendly materials.
Kumon LIL has changed the questionnaire that students fill out after study from paper to web-based. The ability to enter data from a smartphone allows for effective use of time, such as answering while on the move, and also makes it possible to reread submitted surveys at a later time. If the use of web-based questionnaires is promoted, the amount of paper used can be reduced by tens of thousands of sheets per year, and we will continue to promote the use of web-based questionnaires. Therefore, we will continue to promote the use of the Web.
Environmental data in Japan


Activities by KNA
Kumon Mexico increased from one subject to three, making it a bigger and more complex operation. Therefore, the number of staff also grew.
So, early 2020, they moved their distribution center and warehouse to a bigger location. The new location is in an easily accessible location now, and that is motivating staff to arrive via bicycle. This new warehouse offers a bigger, safer, and more suitable workspace. Also, this new building offers natural light most days, which is reducing the electric energy usage.
The new workspace is bigger, cleaning is easier, it has an open floorplan, and management has the freedom to modify the layout as needed.
In addition, the new logistics center has improved the way we store our recyclables. Recycled cardboard and paper can be stored more efficiently, which is expected to speed up the recycling process. The new packaging process is also expected to improve quality control as the worksheets will be kept in good condition for a longer period of time.
The metal and flooring materials used in the new building are environmentally friendly. We have improved water usage in restrooms by utilizing a waterless urinal in the men's room.
Kumon Mexico is constantly thinking of ways to improve our impact on the environment, and moving to this new distribution center was a big step in the right direction.
We will continue to strive to provide better support to Instructors and a more comfortable work environment for staff while focusing on environmental issues.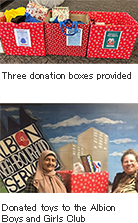 Activities by KSA
As a measure against COVID-19, since last March, all KSA staff members (except those from the Logistics Department) have been working remotely for longer than one year.
By introducing new communication tools and staff members implementing a variety of new measures, we have managed to provide our support, which used to involve business trips or Center visits, while maintaining its quality. In addition, occasions when staff and Instructors normally gather in person, such as conferences and training sessions, have also been conducted remotely. Therefore, the number of staff using company cars and taxis for business trips has significantly decreased. Furthermore, traffic using public transportation or own cars has also decreased, which all lead to the reduction of CO2 emissions.
The number of taxi trips by staff in the first quarter of 2019 was 3,085. In 2020, that number fell to 3,019 and again to 415 in 2021. As we have also used company cars, buses, and planes less frequently, we are contributing to the reduction of not only CO2 emissions but also expenses.
After the COVID-19 pandemic, we may resume some business trips and Center visits to support local Instructors. However, we plan to promote a hybrid model of conferences, training, and support using our experiences with remote working so that we can continue reducing CO2 emissions .

Activities by KAO
Since March 2001, Kumon (Thailand) at Bangkok Office has merged working space from 2 floors to 1 floor, reducing rental areas from 1,835 sq.m. to 1,025 sq.m.
We have selected the design and construction company with certified the quality standard ISO 9001: 2015 and environmental management standard ISO 14001: 2015 by Bureau Veritas (BVQI). By working closely with them, we have adopted the Green Office: Office design green used in the new office design to reduce, release carbon dioxide as well as energy saving. Our design concept is to increase collaboration area where flexibility, relaxing and be able to work, discussion, sharing data and informal meeting as shown in below pictures.
In KAO daylighting minimizes the amount of artificial light and reduces electricity and HVAC (heating, ventilation, and air conditioning) costs. Making use of natural light can save up to 75 percent of the energy used for lighting buildings and reduce cooling costs.
Natural lighting reduces the strain on the eyes compared to other types of home lighting. It also saves energy as it reduces the use of heating and air conditioning. Studies have proven that natural light makes people more productive, happier, healthier, and calmer!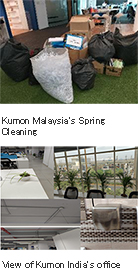 Activities by KCN
The green team of Kumon China (KCN) has led all KCN colleagues to take different green actions for achieving the annual environmental goals and alleviating the global environmental problems.
According to a research, out of the 17 billion cubic feet of trees deforested each year, over 60% are used to make paper. Thus, to decrease deforestation, we have exerted our utmost effort to build paperless workplaces and reduce the paper usage, such as sharing documents with each other on online platforms, e-publishing Instructor Newsletters, and using the e-enrollment system. With our united effort, the Shenzhen office of Kumon Guangdong reduced from 900 sheets in 2020 Q1 by 590 sheets to 310 sheets in 2021 Q1.
Kong reduced its electricity usage by 6,563 kWh from Q3 to Q4, resulting in a reduction of 45%.
Under the operation of KCN offices and warehouses, plenty of printouts are produced every day and will become wastepaper after use. It may lead to the problems of landfills and water pollution. As a result, we have actively participated in paper recycling; for example, setting up a paper recycling box for collecting single-sided printouts and reusing them, placing paper recycling bags near the printers, and displaying paper recycling tips conspicuously at the offices. It is delighted to report that Kumon Hong Kong recycled 434kg of paper, which was the best result among all KCN branches and warehouses in this quarter.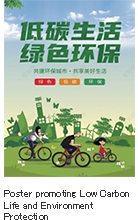 Activities by KEA
At our headquarters in Spain, we have taken two specific steps aimed at reducing the impact of timber harvesting, global plastic pollution, and CO2 emissions. One step was to remove the vending machines that until recently were located at the headquarters, and the second step was to require electronic approvals in place of approvals using paper.
Vending machines provided thousands of products in plastic packaging and bottles to employees each year. Many of these products, both food (factory-made sandwiches, packaged fruit, and snacks) and beverages (juices, water, and soft drinks), were manufactured by companies that utilize non-recyclable plastic and paper packaging. In addition, all of these products are manufactured far from where they are consumed and the CO2 emissions emitted when they are transported from the place of manufacture to the office, as well as the pollution caused by this type of industrial production, are very important issues.
As an alternative to the use of products from these machines, the use of tap water is proposed, as the water in Madrid is of a higher quality because it comes directly from the Sierra de Guadarrama, very close to the capital of Spain. With regard to food products, there are many possibilities to buy fruit and homemade sandwiches in establishments very close to the office, less than 2 minutes walking distance, at reasonable prices. This type of food usually comes from local producers.
With regard to the authorizations made by the directors, it has been made compulsory for them to be made by electronic signature, which avoids the consumption of a huge amount of paper every year and the consequent felling of trees. We have definitely taken a very important step towards a paperless office.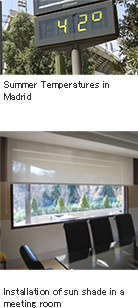 Promotion of environmental conservation and preservation of
forest resources together with outside partners
Kumon's
Environmental
Activities
Kumon's Environmental
Activities Spreading
throughout the World