Kumon's Mission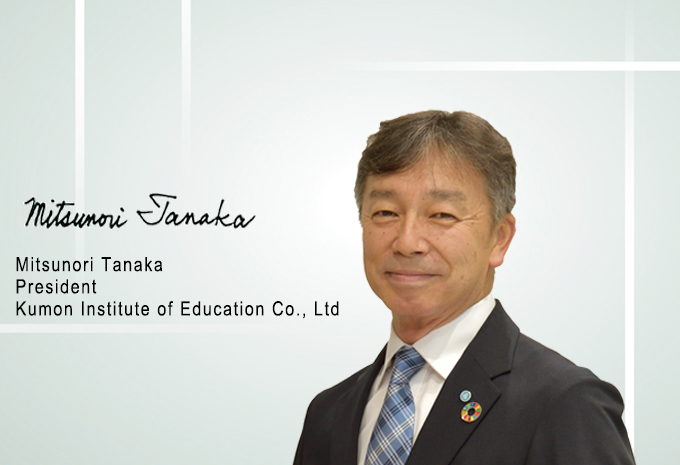 By discovering the potential of each individual and
developing his or her ability to the maximum,
we aim to foster sound, capable people and
thus contribute to the global community.
For 65 years since its establishment in 1958, Kumon has watched over the learning of many children and supported their development. Through Kumon Method study, we aim to help each child fulfill his or her own potential by developing academic ability, as well as the mindset and skills for self-learning, so that they become independent individuals who can play an active role in society in the future.
Kumon Centers have spread not only throughout Japan but also into more than 60 countries and regions around the world. Naturally, the thinking and values regarding education and child-rearing differ greatly from country to country and region, and each family has its own individual views on education.
With this in mind, there are two major reasons why Kumon has come to be accepted in so many countries and regions. The first reason is that many people share our belief in a learning method that fosters the necessary skills not only for the present but also for the future. The second reason is the many Kumon Method Instructors in each country and region who agree with the philosophy of the Kumon Method.
Today, the diversification of lifestyles following the COVID-19 pandemic, the rapid expansion of ICT, and the rise of AI are shaking up values in the field of education and educational services, and a major wave of change is sweeping across the world. Even in such a turbulent world, we will continue to take on the challenge of discovering and developing the potential of children in all environments. This is an unchanging value of Kumon.
We strongly believe that the children who attend Kumon Centers continue to learn and experience daily development thanks to the great support of their parents, who watch over their children with warmth and encouragement. I would like to take this opportunity to express my sincere respect and appreciation to all parents for your dedication to, and passion for, education.
We are dedicated to continuing to strive to earn the trust of children and their parents.
There is a saying that says, "Education is the measure of a century." We believe that achievement cannot be measured simply by examinations and academic scores. The mission of Kumon is to contribute to society by nurturing the next generation of leaders who believe in their own strength and potential, who are able to solve problems, and who will move confidently forward toward the achievement of their dreams and goals.