Announcing a Strategic Relationship — Educational Testing Service & Kumon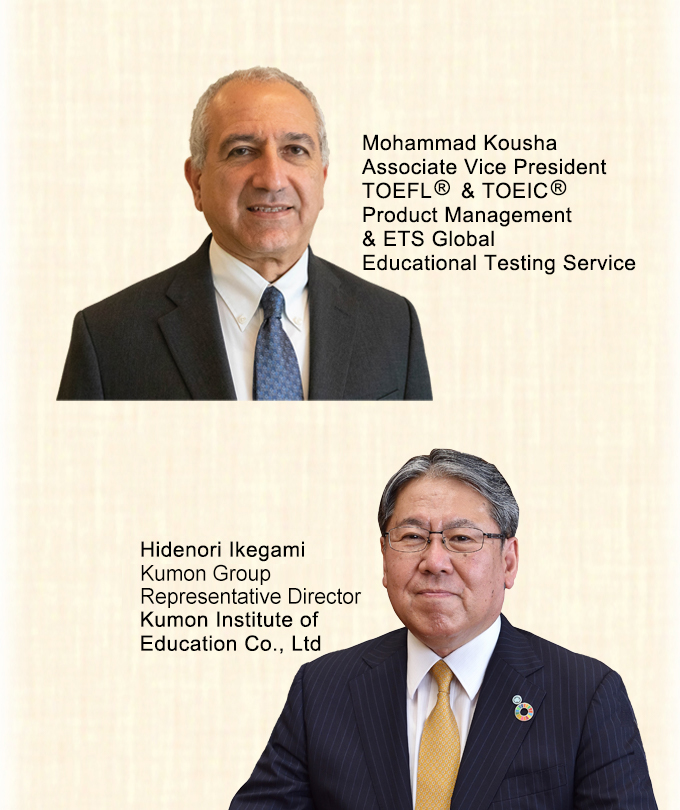 Providing learners the opportunity to realize their potential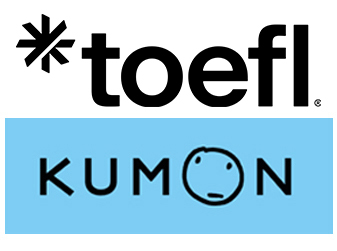 Kumon Institute of Education is working closely with Educational Testing Service, the world's largest private educational testing and measurement organization, in delivering TOEFL Primary® and TOEFL Junior® tests to young generations in Japan.

Kumon–ETS Joint Statement
Kumon Institute of Education Co., Ltd. and Educational Testing Service (ETS) are excited to announce our strategic relationship in providing ongoing support of English language learning throughout the world.
Kumon's belief in the limitless potential of all human beings and pursuit of that potential strongly aligns with the TOEFL® tests' mission to help aspiring and hardworking individuals everywhere unlock a world of knowledge, through English, to become the best versions of themselves.
◇
Language should never be a barrier to learning and confidence. In an increasingly global economy, it is more critical than ever to provide the next generation with skills to compete.
Kumon, ETS, and the TOEFL® program share a long history of supporting learning and creating opportunities and potential for students, on the global stage. Just as Kumon's methods focus on developing good attitudes such as thinking for one-self, self-learning and confidence, the tests in the TOEFL® Young Students Series power the development of English language learning confidence in more than 125 countries worldwide, truly giving your students a global advantage.
By providing constructive and actionable feedback, the TOEFL® tests help you confidently place students at the right level and show their learning progress over time.